i2eye Meeting 2022
5-7 October 2022
FIFTH ANNUAL CONFERENCE ON "INNOVATIVE IMAGING IN EYE DISEASE"
Conference RECORDINGS
http://www.rossilab.org/I2EYE_2022.html#i2eye
We are excited to announce our interdisciplinary meeting, bringing together ophthalmology, physics, biology, and image processing experts. This will be a hybrid meeting with online-onsite seminars and onsite workshops and visits. Organized by Kate Grieve, Ethan Rossi, Olivier Thouvenin, Pedro Mecê, Kiyoko Gocho and Michel Paques.
Abstract submission is now closed for oral presentations.
Registration and poster submission remain open. Please register using the form below.
A zoom link for remote participation will be posted on this page on October 4th.
*If registering to attend only (not present a poster) write NA in the abstract box.
Poster size : A0 841 x 1189 mm (33.1 x 46.8 in)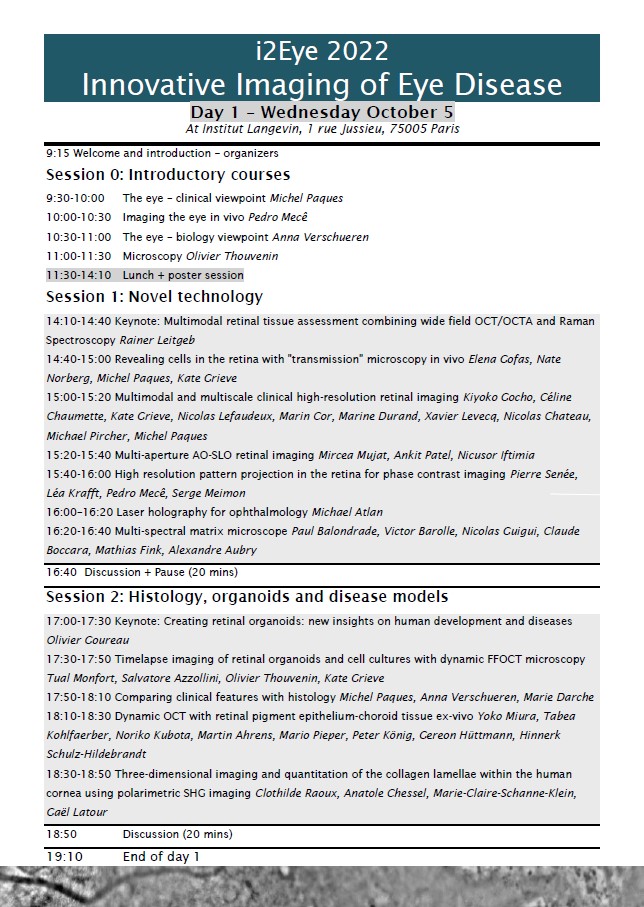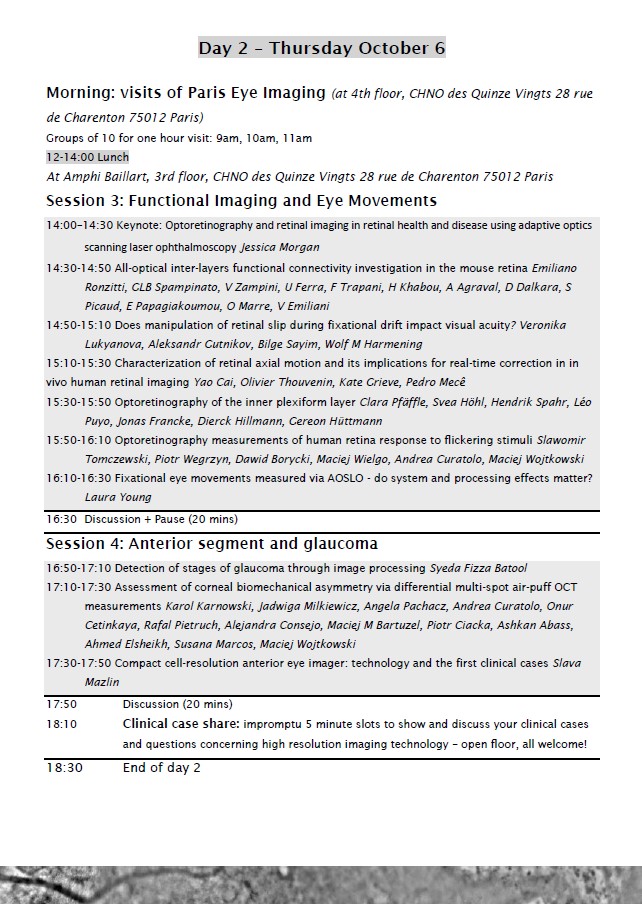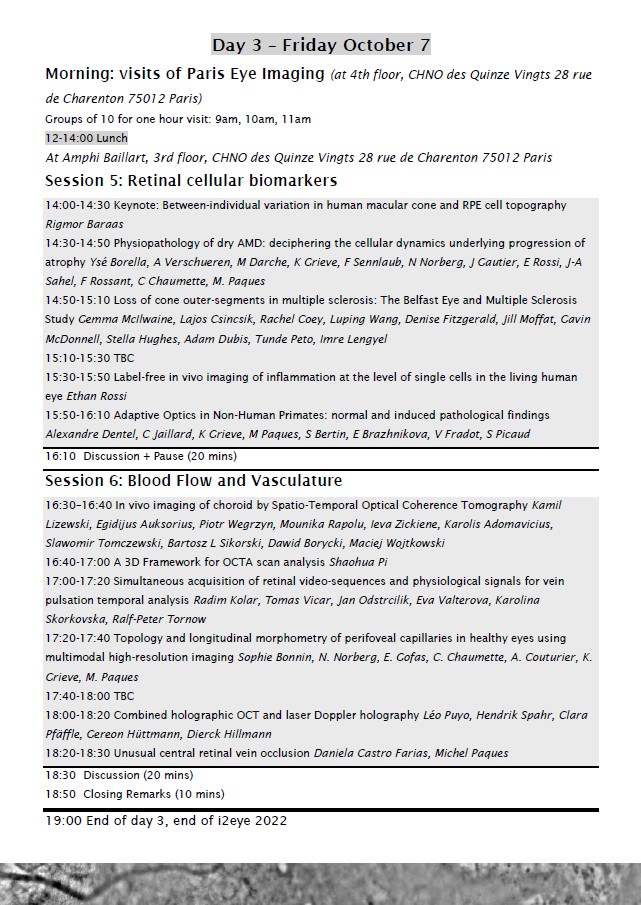 We thank the CNRS GDR ImaBio, IHU FORESIGHT and FCRIN for their support for the conference.
Registration for attendance only: write NA in title/authors/abstract boxes

Registration for poster presentation: fill in all fields